Certificate Award Ceremony
27 May 2023
1:00 PM to 3:00 PM
Laxmi Devi Auditorim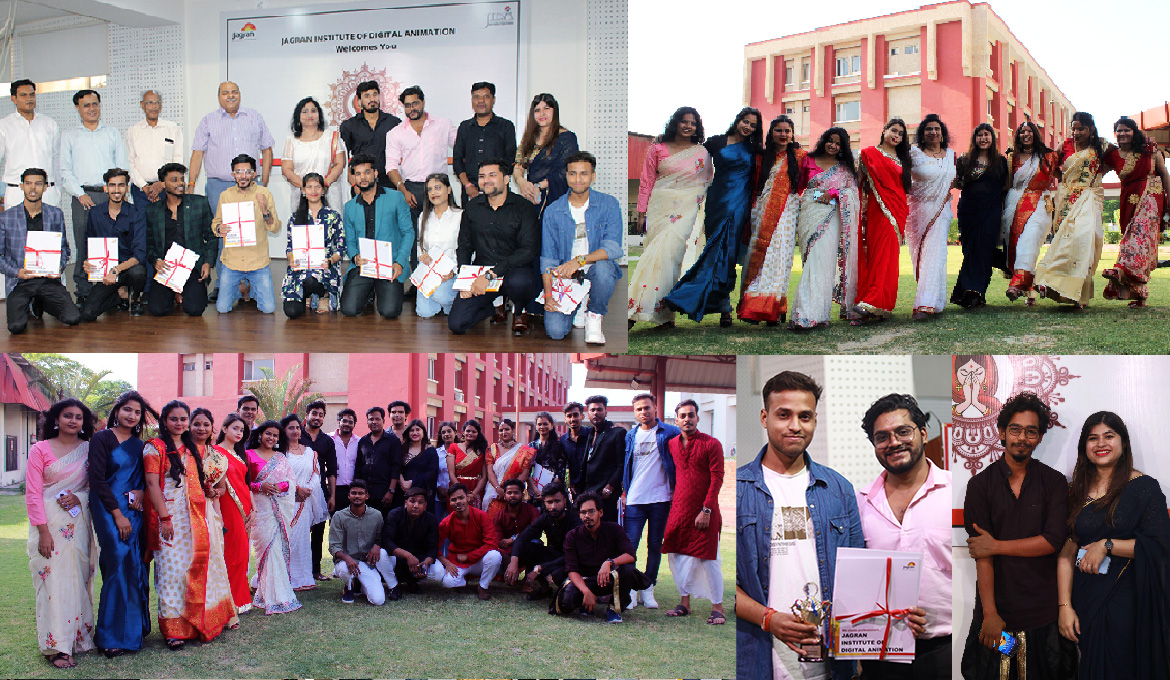 JIDA organized a grand certificate award ceremony to celebrate the achievements of the graduating batch of 2019-2022. The event, held at the college auditorium, was a momentous occasion to recognize the hard work, dedication, and accomplishments of the students throughout their academic journey.
The certificate award ceremony was a remarkable evening filled with joy, laughter, and celebration. Students, faculty members, parents, and distinguished guests gathered to honor the graduates for their successful completion of their courses and their outstanding placements in renowned companies.
The event commenced with an electrifying atmosphere as various performances captivated the audience. Students showcased their talents through mesmerizing dance routines, soulful singing performances, and thought-provoking street plays known as "nukkad natak." The energy and enthusiasm of the performers set the tone for the evening, creating an atmosphere of anticipation and excitement.
The ceremony was graced by esteemed chief guest, Mr. Shailender Jaitley, Sr. Vice President of Dainik Jagran Prakashan Ltd.
Mr. Jaitley, in his inspiring speech, motivated the young graduates by sharing valuable insights and personal anecdotes. He emphasized the importance of perseverance, resilience, and continuous learning in the pursuit of success. His words resonated deeply with the audience, leaving them motivated and inspired to embark on their professional journeys.
Dr. J.N. Gupta, the CEO of Jagran Education Foundation, also addressed the gathering, sharing his wisdom and experiences. Dr. Gupta highlighted the significance of patience and hard work in achieving goals. He emphasized the importance of building a strong foundation of knowledge and skills and encouraged the graduates to embrace challenges as opportunities for growth and learning.
The ceremony reached its pinnacle as the director of JIDA Mr Amardeep Singh, took the stage to conclude the function with a heartfelt vote of thanks. Expressing gratitude to the faculty, parents, and students, he commended the graduates for their exceptional achievements and urged them to uphold the values instilled in them during their time at the college.
Finally, the much-awaited moment arrived as the batch of 2019-2022 stepped forward to receive their well-deserved diplomas. Amidst thunderous applause and cheers from the audience, each graduate was recognized for their perseverance, determination, and successful completion of their academic journey.
The certificate award ceremony at Jagran College served as a memorable event, filled with pride, achievements, and inspiration. It not only celebrated the graduates' accomplishments but also highlighted the commitment of the college in nurturing and preparing its students for a successful future.
As these young individuals embark on their professional endeavors, they carry with them the knowledge, skills, and memories gained during their time at JIDA, poised to make a positive impact on society and contribute to the betterment of our community.
Congratulations to the batch of 2019-2022 for their remarkable achievements and best wishes for their future endeavors!