Design and Art Exhibition
17 January 2023 to 23 January 2023
1:00 PM to 4:00 PM
JIDA Gallery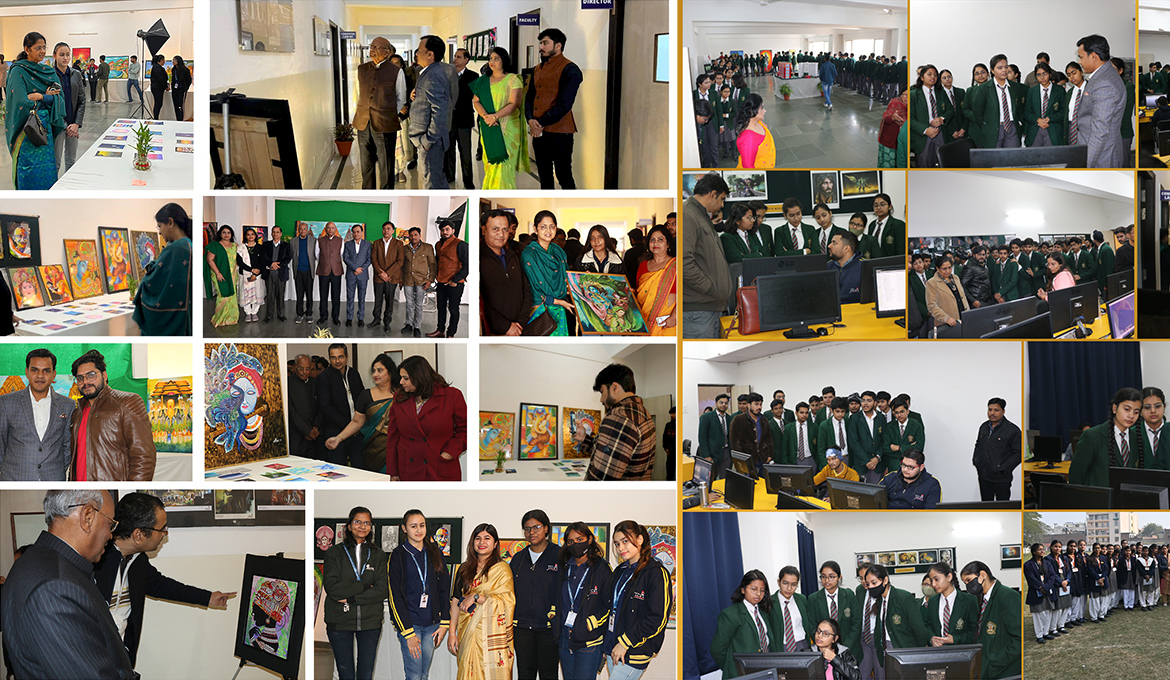 The exhibition organized by Jagran Institute of Digital Animation (JIDA Kanpur) showcasing the artwork of its students was a huge success. The exhibition was attended by thousands of art lovers, students, and critics, creating a stir in the art world of Kanpur. Dr. Mahendra Mohan Gupta, CMD of Jagran Group and Chairman of Jagran Education Foundation, appreciated the students' artwork and their performance in the field of art and design.
Mrs. Ritu Gupta, Vice-Chairperson of Jagran Education Foundation, evaluated the artwork closely and obtained information related to the paintings from the students themselves. The exhibition was inaugurated with the guidance and blessings of Dr. JN Gupta, CEO of Jagran Education Foundation.
The exhibition was attended by principals and students from various schools, who asked questions related to painting, design, animation, game design, visual effects and film making, and JIDA students answered their curiosity. The exhibition was successful in achieving its objective of showcasing the work of JIDA students in Animation, Visual Effects and Film Making, Game Design, 3D Architecture Design, Motion Graphics, Video Editing, UI/UX Design, Graphics Design.
Overall, the exhibition was a great opportunity for the students of JIDA Kanpur to showcase their talent and creativity to a wider audience and receive appreciation and recognition from the art community.